Customers Who Viewed This Product Also Viewed
Warbotron WB WB-03 Computicon Computron Set of 5 Giftset

Material: ABS, Die-cast
Height: 38 cm/ 14.96"

Set of 5 Includes:
- 1 x WB03A Turbo Ejector
- 1 x WB03B Speed Wheel
- 1 x WB03C Hammer Sharpener
- 1 x WB03D Double Strike
- 1 x WB03E Laser Cannon

Note: this item comes with gift set packaging

All five figures form the mighty Warbotron WB-03! Towering above other combiner figures, each figure individually transforms and can combine to form the mighty Warbotron! Each figure sold separately. WB03E includes the combiner parts and is rumored to include die-cast in the feet.


03/09/2020
Warbotron WB WB-03 Computicon Computron Set of 5 Giftset
Pictures Review updated.
c/o 刘哥模玩




▲ Here are the figures and numerous accessories.



▲ Here are three views of the combined mode robot.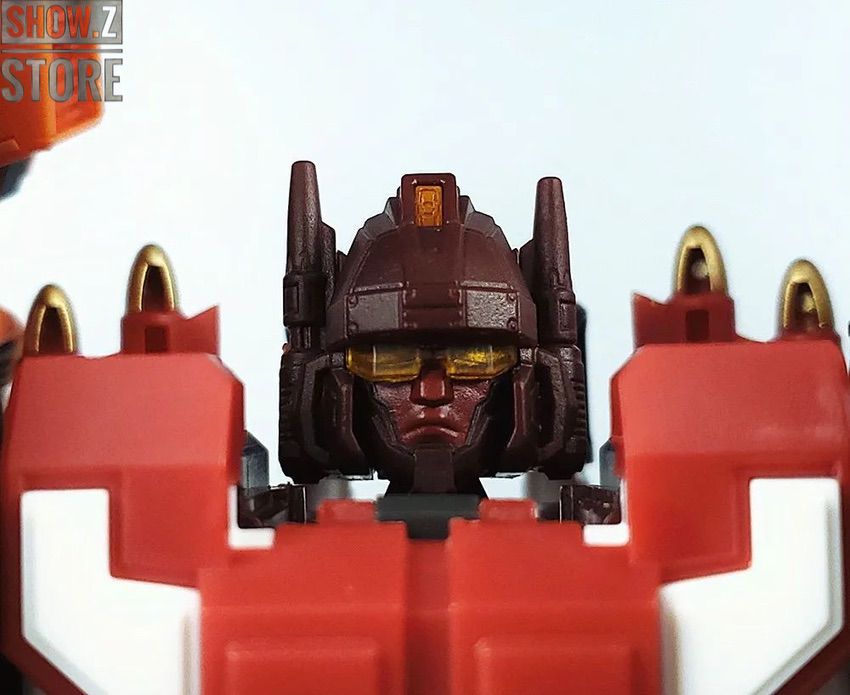 ▲ While the size of the head sculpt is very small, it is nicely detailed with a yellow transparent visor.



▲ The tightness of the joints are very good.



▲ The lower body looks very slender with



▲ Attach some accessories to the shoulders and bulk up the thighs for a better filled in look.
06/17/2019
Warbotron WB WB-03 Computicon Computron Set of 5 Giftset
Pictures updated.